April 17, 2016
The second stop on our Kusko tour was another hub, Aniak, a village of about 500 people that rests at the confluence of the Kuskokwim and the Aniak Slough.  In fact, it's technically an island!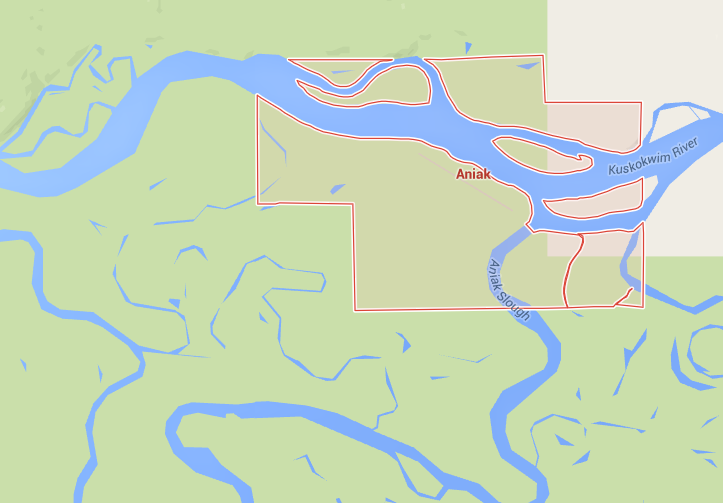 There's a simply stunning view of the Kuskokwim from a dyke at the center of town — we enjoyed several visits there during our stay.
A walk around the village is always our big adventure, and Aniak had tons of interesting buildings like this "Stop N Shop," which became "Stop and Hop" for our purposes.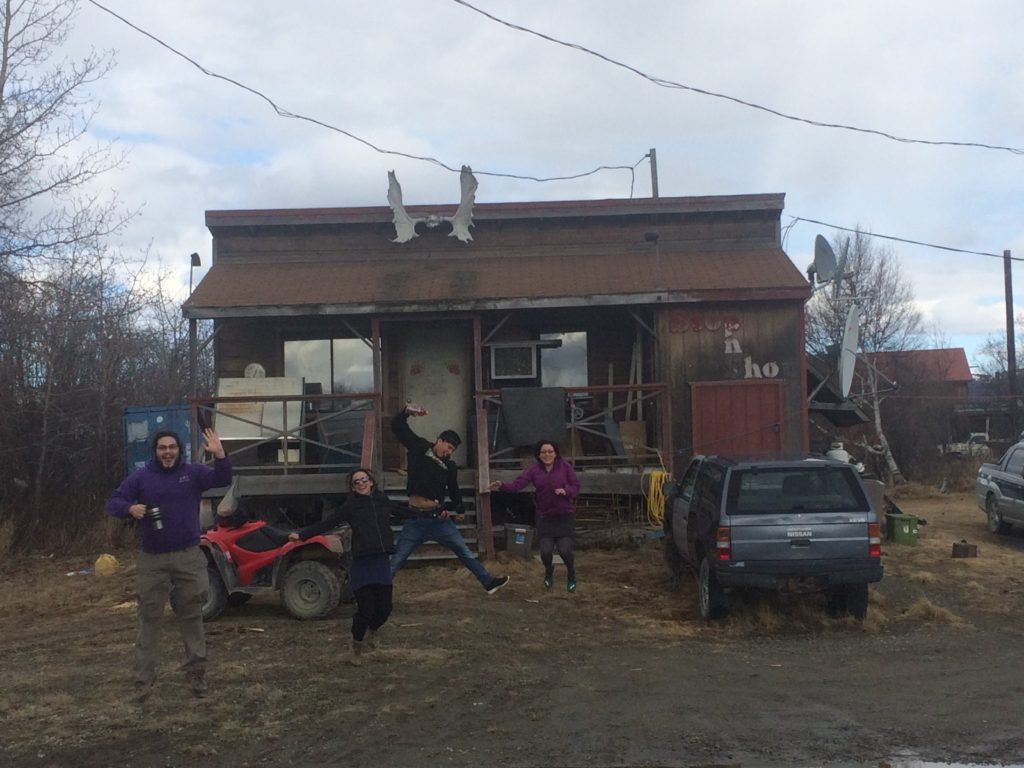 Instead of their usual Math class, Aniak students got a big dose of Theatre Games on Friday. The activities utilize eye contact, using your voice & body, imagination, and improvisation. One of my favorite games to play with students from rural areas is "Expert," where you pretend to be an expert on a topic given by the audience.  It tricks them into talking, which can be a big ask!  One young lady gave a hilarious speech about Road Paving.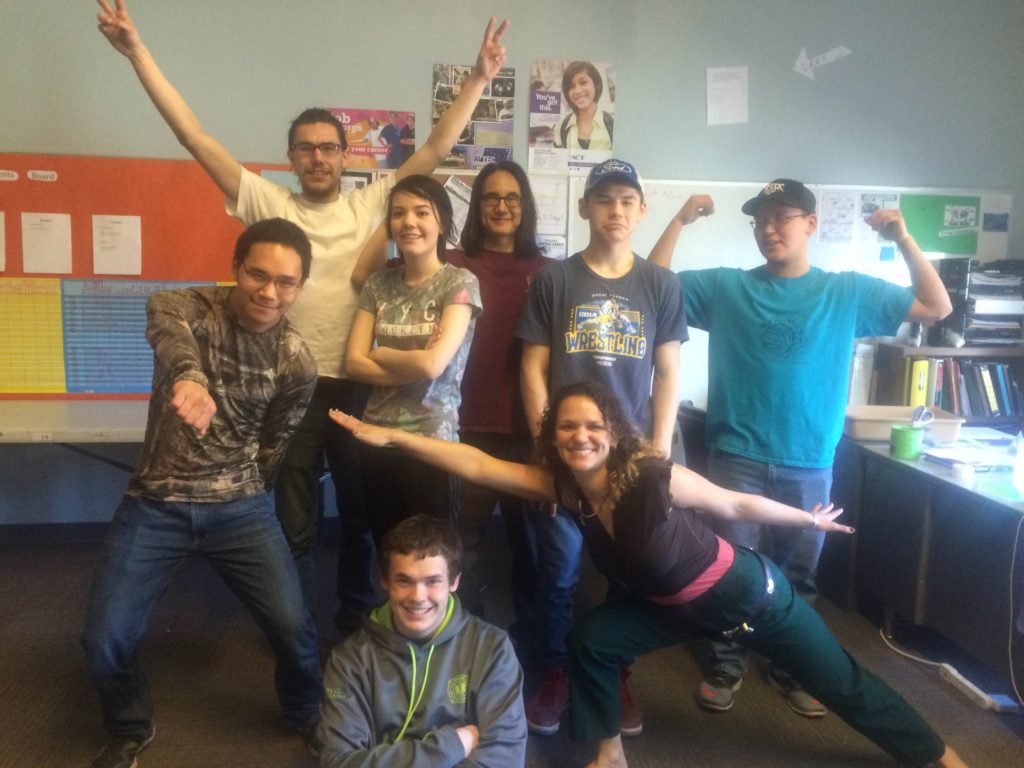 And don't get me started on the POTLUCK!  It was the first of tour, and the community brought some amazing dishes to share.  I think the musk ox stew was the highlight. We had over 100 people turn out for the performance – such an engaged and appreciative audience!
Some of the most memorable moments of tour happen right after the show!  We had a few young ladies who were just dazzled by the actors and posed for tons of pictures.

If you've never heard of Aniak, you may be asking yourself, "Home of the Halfbreeds?  Seriously?" As it turns out, this community is proud of its mascot and many are protective of it. Students selected the Halfbreeds moniker in the 1970s. These Alaska Dispatch News  and Juneau Empire articles go into more detail.
It was a true pleasure meeting the fine folks in Aniak.  We miss it already!
~Sarah Mitchell, Associate Producer