The Winter Bear Project is dedicated to developing Alaska Native talent. Since our first show in 2008, over 70 Alaska Native and Indigenous actors, directors, producers and creatives, along with non-Native Alaskans, have worked on The Winter Bear.
To date, over 12,000 Alaskans have seen The Winter Bear in 62 cities, towns, and villages all  over the State. More than 4,000 students have danced, sung, and played theater games with us in our related school outreach programs. Every one of those communities was grappling with the aftermath of suicide in its own way. Watching and listening to them, we know Alaskan communities have the knowledge, experience – and the will – to change the climate of fear and hopelessness that breeds suicide.
Our goals going forward remain: to broaden awareness about the causes of Alaska Native teen suicide; to stimulate dialogue; to promote healing, and to share the wisdom of the Koyukon Athabascan culture.
---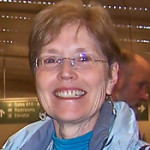 Anne Hanley (Playwright) is a former Alaska Writer Laureate whose plays have been produced in Alaska and Outside. She was a columnist for the Anchorage Daily News and the Fairbanks Daily News-Miner and co-edited The Alaska Reader: Voices from the North (Fulcrum, 2006). Her work has been published in The New York Times, The Christian Science Monitor and the Yale Alumni Magazine. Anne has an MFA in Film from UCLA. She lives in Fairbanks where she and her husband can see Denali from their front window. They have two grown sons, two beautiful daughters-in-law and four granddaughters. www.annehanley.com
---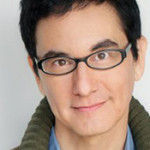 Brían (Pagaq) Wescott (Koyukon/Yup'ik) (Lead Artist) was born and raised in a cabin in Alaska without running water and studied at Harvard and Yale. He plays the recurring role of Walt Evenoff on the primetime animated series "The Great North" (Fox, Hulu) and has other voiceover and dubbing projects coming up. Aside from The Winter Bear, other Perseverance Theatre credits include Charles Webb in "Our Town," Walter/Gary in "William, Inc." and Tim in "They Don't Talk Back." On the production side he has co-produced the feature comedy "Christmas in the Clouds," executive produced the feature documentary "The Thick Dark Fog" (about a Lakota boarding school survivor), and produced "Ishi's Return" for PBS, all of which won multiple festival awards. He sits on the Native committees at the WGA and SAG-AFTRA and is a member of the Actore Equity Association.
---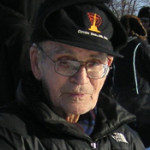 Sidney Huntington (Mentor, Advisor) was born in 1915 in Hughes, Alaska and died in 2015 in Galena. He was a trapper, miner, fisherman, business owner, member of the State Board of Game, civic leader, and advocate for his people. Although his formal education ended in the third grade, he never stopped learning and figuring out how to do things on his own.