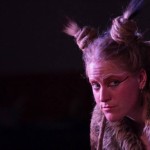 Kadey Ambrose (Stage Manager) began in theater and dance as a child. Since then, she's been continuously involved in the arts in her hometown of Fairbanks. Kadey is most proud of her work with the Angry, Young & Poor Fest, a free local music festival dedicated to building community through the arts.
---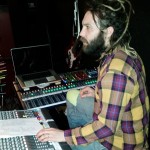 James Bartlett (Technical Director) is a lifelong Alaskan and has been participating in music and theatre since age four. He currently owns and operates Sunnyside Productions, a project-recording studio in Fairbanks.
---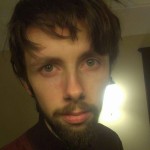 Kaleb Daugherty (Production Technician) This is Kaleb's first time working with The Winter Bear Project, but is excited and honored to be able to lend his technical expertise to the show! He has worked on multiple other shows, with Almost, Maine, Kung Fu Hamlet and One Flew Over the Cuckoo's Nest (Fairbanks Drama Association) being his proudest plays.
---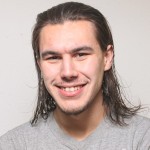 Skyler Davis (Wolf) is from Anchorage, Alaska. He has never been this far off the road system before! He likes to do a lot of things on the arts side, and feels grounded and balanced, emotionally and physically, when able to be carried away by it. He hopes that he can take his own personal overcomings and faults with mental distress and suicide into the play to bring hope and understanding into your communities with the power of Sidney Huntington's legacy, and former Alaska writer laureate Anne Hanley's The Winter                                                Bear.
---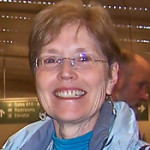 Anne Hanley (Playwright & Producer) is a former Alaska Writer Laureate whose plays have been produced in Alaska and Outside. She is grateful to the late Sidney Huntington for giving her permission to spread his message of education, self-reliance and humility and recommends his book to anyone who hasn't read it. (Shadows on the Koyukuk by Sidney Huntington and Jim Rearden, Alaska Northwest Books, 1993.)
---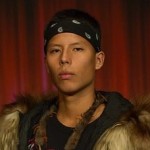 Izzy Juneby (Duane), Han Gwich'in from Eagle Village and Lakota Sioux, is a freshman at West Valley High School. He enjoys hunting, running, working out, skateboarding, hockey and spending time with his family.  Izzy feels very grounded in his culture and values, which gives him strength.  Izzy is really excited about returning to the role of Duane and says the topic is really important for the people.
---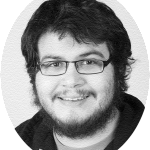 David Leslie (Wolverine) is an Inupiaq Eskimo and started theater with the Lathrop High School Ballroom Dance Team. He is now an adjunct professor teaching swing dance at UAF CTC, while also working in film and TV production for national shows. David's recent works were directing The Rocky Horror Picture Show and choreographing Shrek The Musical. He has toured with The Winter Bear Project previously as a videographer and Wolf.
---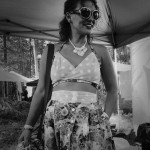 Aurora Lewis (Lynx) (Aleut) Lifelong Alaskan and dancer, Aurora is thrilled to be involved with the Winter Bear Project. After spending the last 10 years shoe-stringing around the globe, she's excited to be home, enrolled in school, and settling down a bit.
---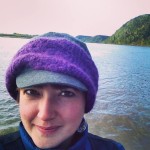 Sarah Mitchell (Associate Producer) is delighted to be on her fourth tour with The Winter Bear Project, after playing Raven in previous productions. Born and raised in Fairbanks, Sarah worked in arts education for Portland Center Stage in Oregon and locally on Fairbanks Shakespeare Theatre's educational tour of an Alaska Native-inspired A Midsummer Night's Dream.
---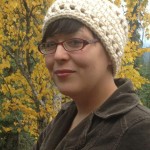 Misty Nickoli (Miranda) was raised culturally Koyukon Athabascan in the villages of Kaltag and Galena. She now lives in Fairbanks with her three teenaged sons. Indigenous social advocacy has been an important part of her life since her teens. Lately she has been a tireless advocate for justice for the Fairbanks Four. Misty served eight years in the Army Reserves as an LPN. She is excited to be working on suicide awareness as an actress in The Winter Bear.
---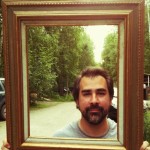 Tom Robenolt (Director) first toured with The Winter Bear in the fall of 2013 where he served as Technical Director. Currently, he is transitioning into Artistic Associate and the Education Director at Perseverance Theatre in Juneau Alaska. Tom has directed and acted for Perseverance Theatre, Fairbanks Shakespeare Theatre, Opera Fairbanks and other companies in Alaska since 2000.
---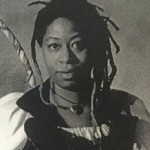 Jasmine Stokes (Raven) is excited to reprise the role of Raven with the Winter Bear Project. Jasmine has also stage managed and costume consulted for previous productions. You can find her working technical theater gigs around Fairbanks, designing costumes for local productions and helping with the Angry, Young & Poor fest.  Jasmine is most proud of co-founding and performing with Fairbanks Fire & Flow, a fire spinning troupe.
---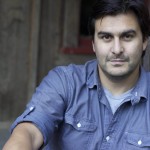 Jacob Waid (Victor) is happy to be back in Alaska where he has worked extensively with Fairbanks Shakespeare Theatre and Perseverance Theatre. Past roles include the title roles in Hamlet andHenry V. He played Autolycus in The Winters Tale and Brutus in Julius Caesar. He has also played the Title role in Perseverance Theatre's touring production of Macbeth, which culminated with a two-week run at the Smithsonian National Museum of the American Indian.  The play was translated into the language of his Tlingit tribe, a                                                    language only spoken now by about 300 Tlingit elders.
---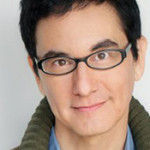 Brían Pagaq Wescott (Sidney Huntington)  (Koyukon/Yup'ik), grew up in Fairbanks. He just performed They Don't Talk Back in L.A. Other credits include A Midsummer Night's Dream for the Fairbanks Shakespeare Theatre (2015) and Karyn Traut's The Realm of Love or Folding Laundry at the Edinburgh Fringe Festival in Scotland.