Nikolai was so beautiful, I don't even know where to begin!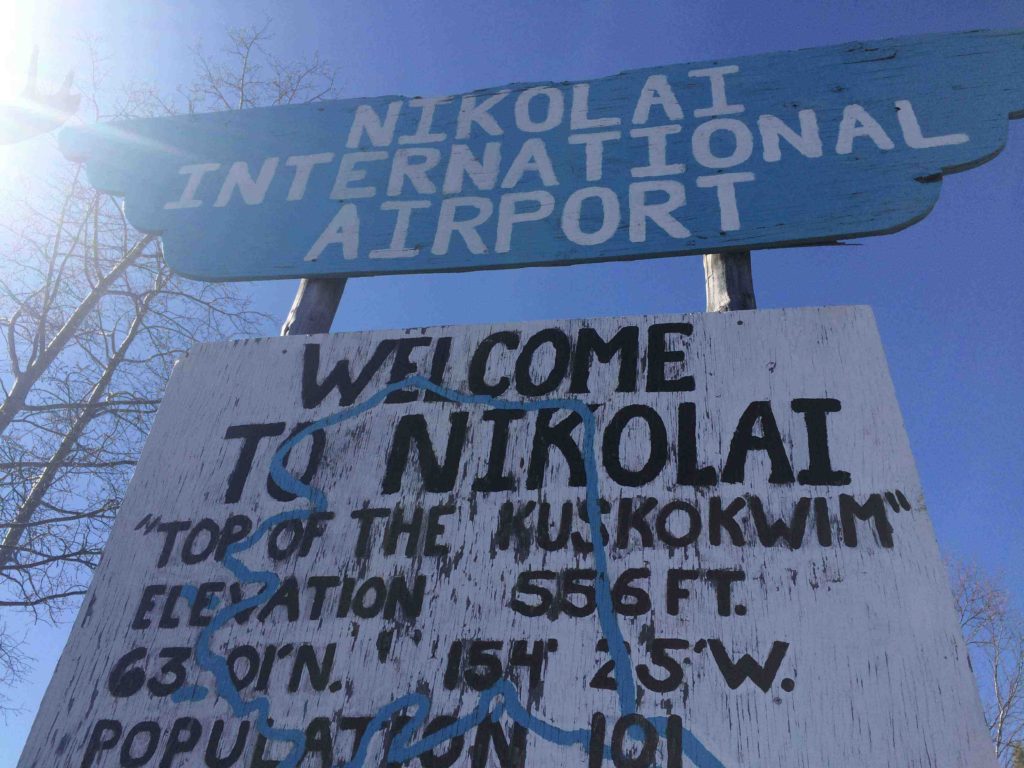 The flight in was beyond gorgeous –a clear day with Denali in full view, as well as Mt. Foraker.  Foraker is traditionally called "Sultana" in Tanaina Athabascan, translating to "Denali's Wife." It was amazing to see these two peaks from the West, since usually we cityfolk view the Great One from the other side on the Parks Highway.
The population of Nikolai was 96 at the 2013 Census, and we were told that about 80 people were currently in town. It's a wonderfully friendly community — everyone we met was excited about the performance.  We had almost 50 people turn up for it!
The Top of the Kuskokwim School gym was one of our most intimate spaces yet, which made for a powerful experience for both actors and audience.  You could hear a pin drop throughout the show, and the kids laying on mats in the front were particularly rapt. Not to mention scared by some of the bear roar sound cues!
After the show, we were treated to pancakes flipped by one of Nikolai's teachers.
Matt, you are officially our hero!
It was wonderful to meet so many kind folks in Nikolai.  We even got to attend a hot dog roast at someone's house the night before the show, which sure beats being cooped up in the school all night.
Thank you for having us, Nikolai!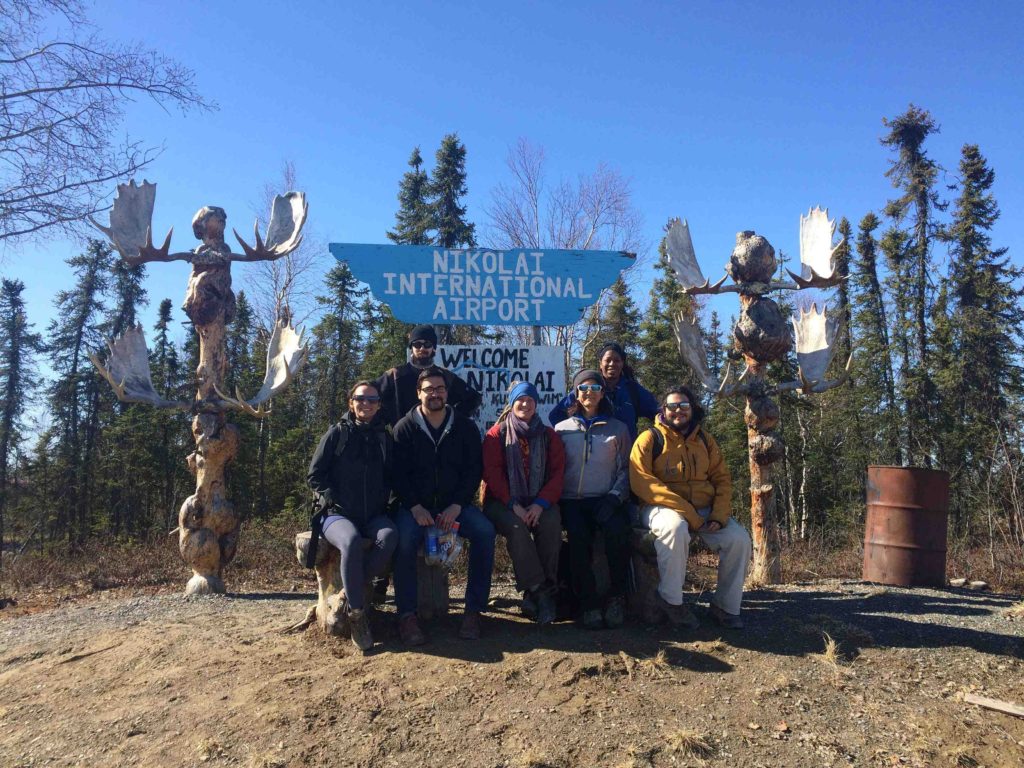 ~Sarah Mitchell, Associate Producer