We were so busy, it was hard to keep up with blogging at each location!  But I would be remiss if I didn't recount our visit to Upper and Lower Kalskag.  We stayed at George Morgan Senior High School, Home of the Grizzles!  How appropriate.  The high school is located in the center of the two villages, and each site has a population of about 200-250.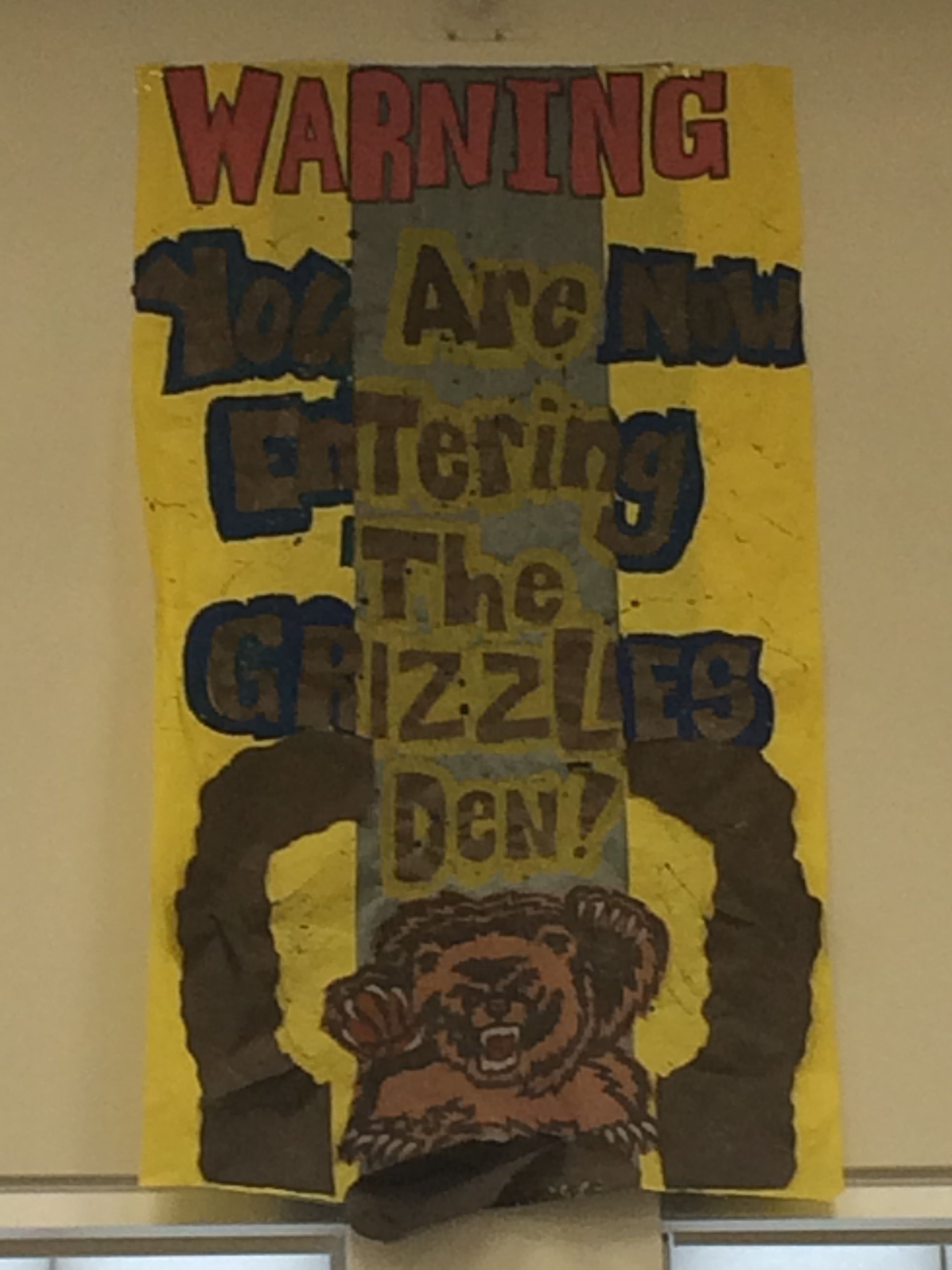 We were delighted to see another mural by artist Kevin G. Smith up at the school. Kevin has created several of these murals celebrating each community's unique history.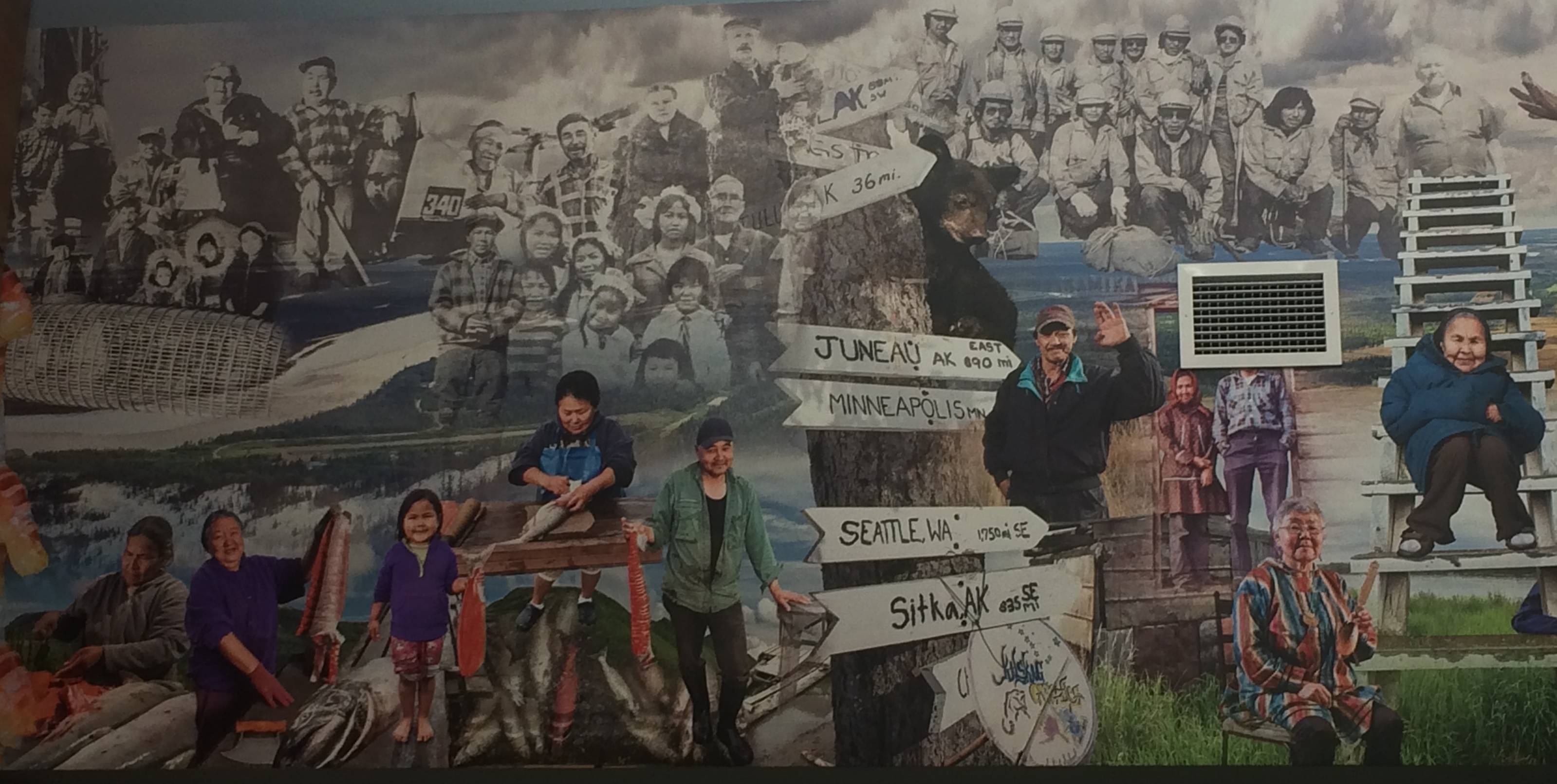 As we were flying into Kalskag, our pilot mentioned Kalskag Hill and encouraged us to have a local drive us up to the top.  We followed suit, and took in a glorious view of both the Yukon and the Kuskokwim River Valleys.  At Kalskag, these two important rivers are the closest together they ever get (about 50 miles apart).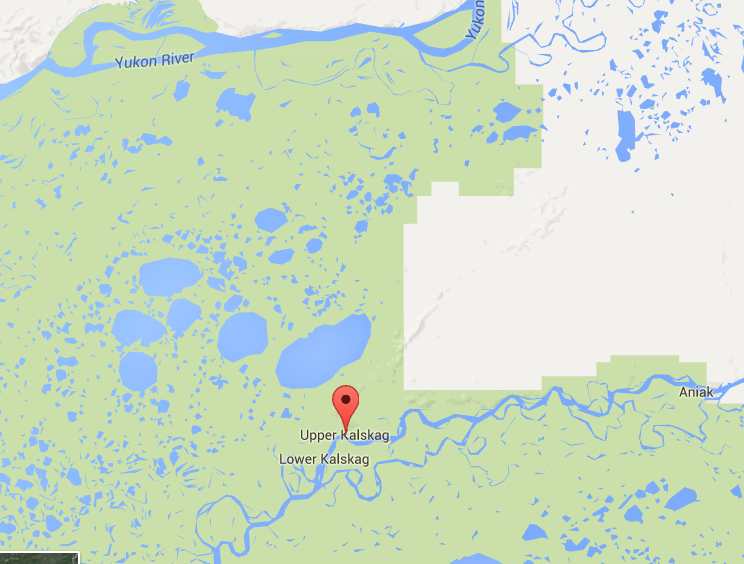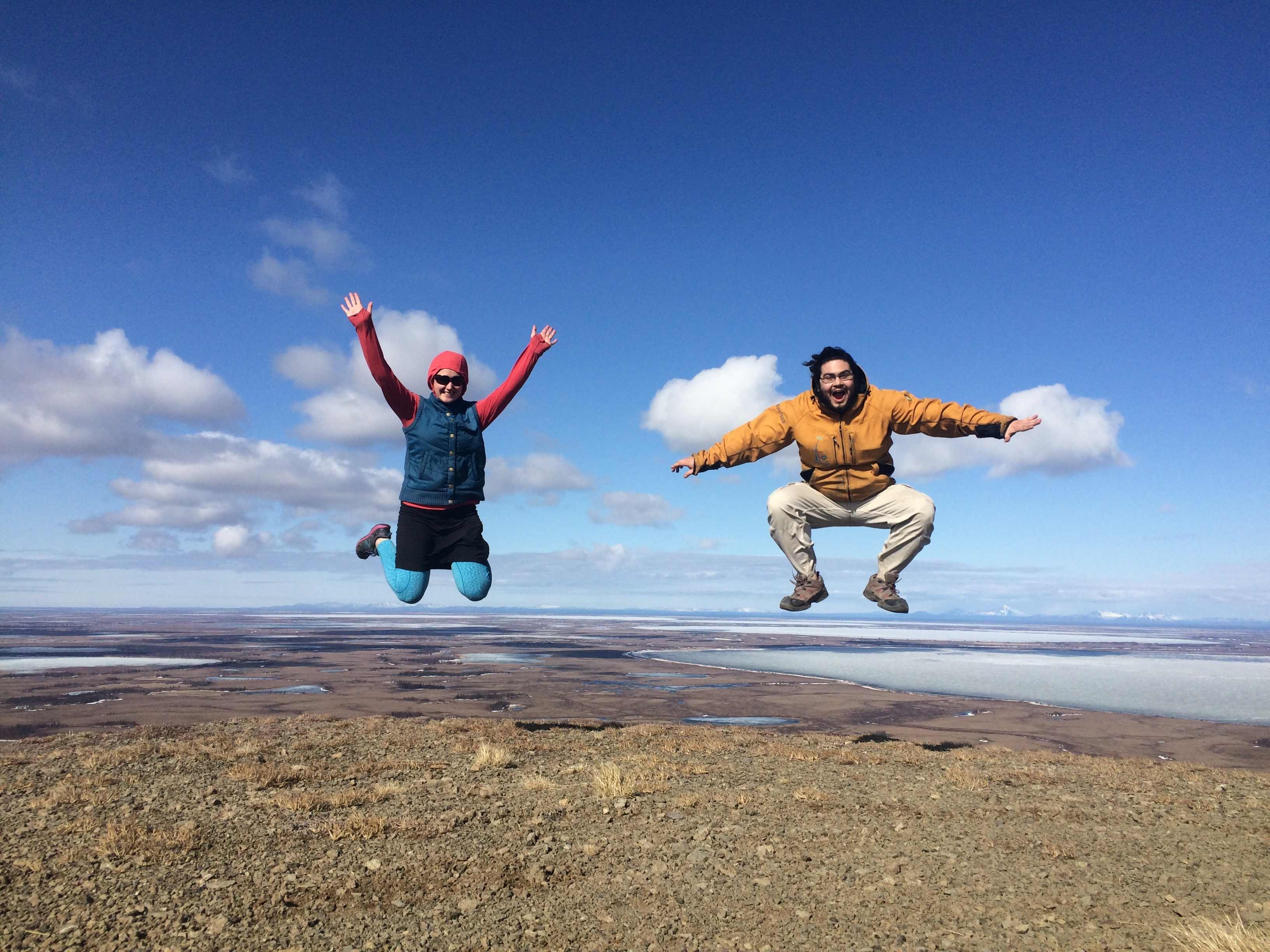 David and I thought the stellar view was worth a celebratory jump!
We are never sure how the audience turnout will be for a given show, but people really started to pour in for the potluck! The school cook spent the entire day preparing moose pasta and other dishes, and all told it was QUITE a spread.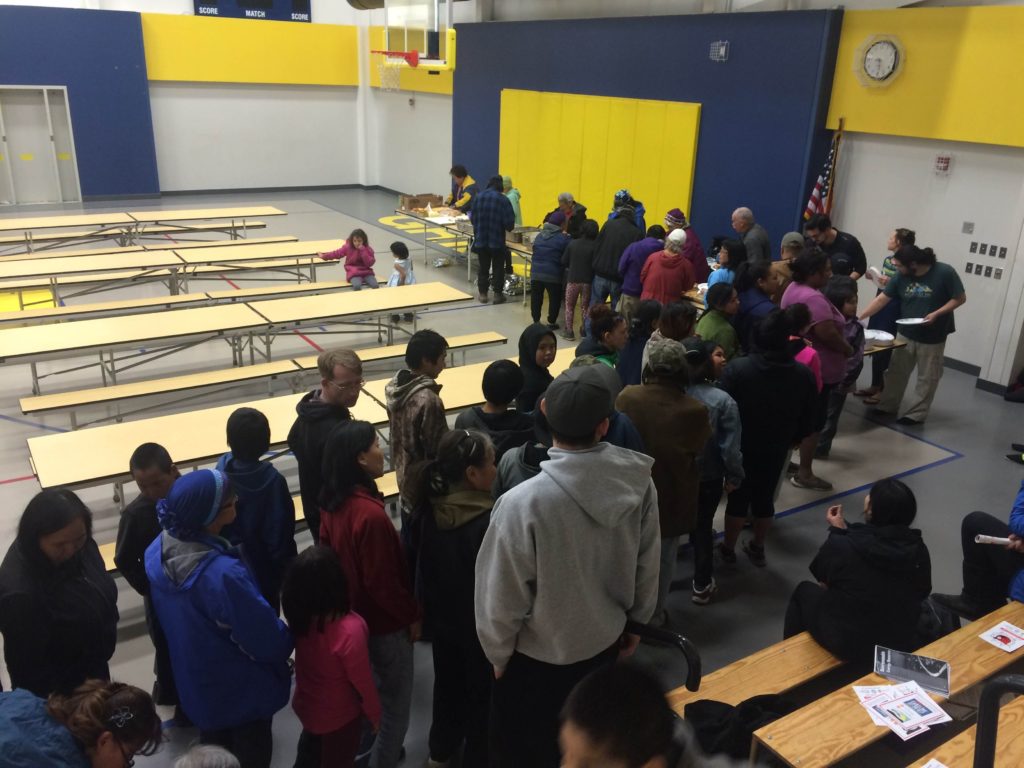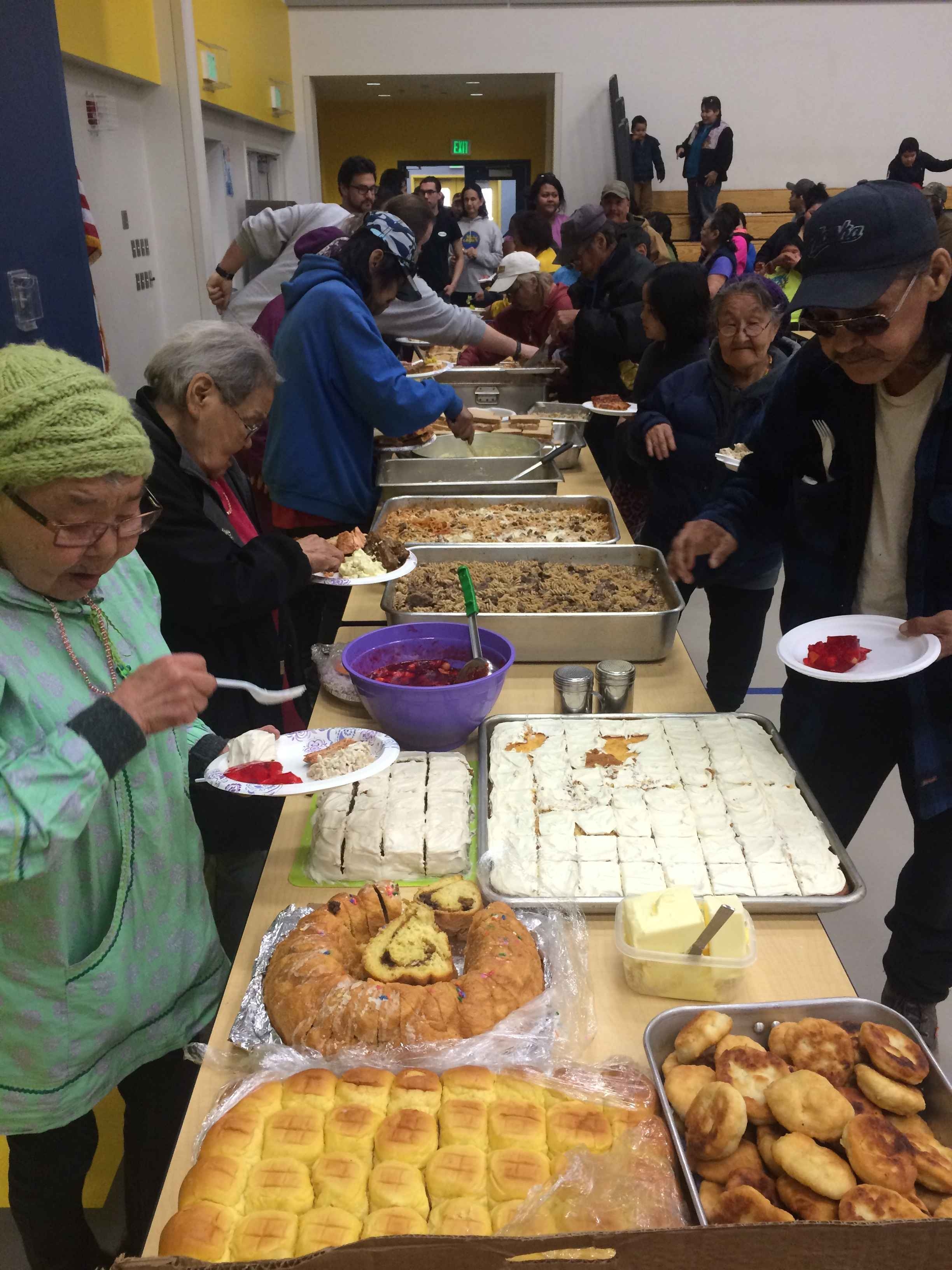 We ate to our hearts content and then the actors headed to the "Green Room" (in this case a weight room near the gym) to get ready for the show.
We were honored to be able to perform for the people of Upper and Lower Kalskag. Thanks for coming out!