We are thrilled to introduce a wonderful group of artists to you who make up our Fall 2015 team. The Winter Bear will perform in Anchorage as part of Southcentral Foundation's Breath of Life Festival, helping expand suicide awareness and prevention education.
Public Performances:
Friday and Saturday, September 18 and 19 at 7:30 p.m.
Grant Hall Theatre, Alaska Pacific University
4101 University Dr
Anchorage, AK 99508
Fall 2015 Cast & Crew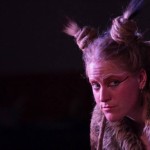 Kadey Ambrose (Stage Manager) began in theater and dance as a child. Since then, she's been continuously involved in the arts in her hometown of Fairbanks. Kadey is most proud of her work with the Angry, Young & Poor Fest, a free local music festival dedicated to building community through the arts.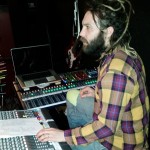 James Bartlett (Technical Director) is a lifelong Alaskan and has been participating in music and theatre since age four. He currently owns and operates Sunnyside Productions, a project-recording studio in Fairbanks. James is excited to visit the 'big city' to work with The Winter Bear.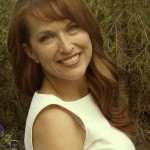 Therisa Bennett (Miranda) (Han Athabascan) is a UAF graduate with a B.A. in Art and Theatre.  She just finished her 14th season as a player at the Palace Theatre in Fairbanks.  She has performed with Fairbanks Light Opera Theatre as the Wicked Witch in The Wizard of Oz and as Mama Paroo in The Music Man.  Therisa is also an on-air talent at 95.9 FM, does voiceovers from her home studio, and is a very busy face painter with Squarebanks Face Painting.  She is super excited to be in a production with her li'l cuz Izzy!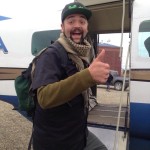 Ben Coffroth (Victor) is excited and grateful to be performing in his 4th tour of The Winter Bear Project. He was born and raised in Fairbanks, but is an enrolled member of the Flathead Nation in Montana. He has worked with many great Fairbanks theatre groups: Fairbanks Shakespeare Theatre, Seward's Follies, The Green Room, UAF, and Fairbanks Drama Association. He looks forward to continuing his support and participation in the theatre community in this great state. Lem-Lemsch! (Thank you! )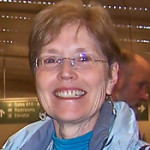 Anne Hanley (Playwright & Producer) is a former Alaska Writer Laureate whose plays have been produced in Alaska and Outside. She is grateful to Sidney Huntington for giving her permission to spread his message of education, self-reliance and humility and recommends his book to anyone who hasn't read it. (Shadows on the Koyukuk by Sidney Huntington and Jim Rearden, Alaska Northwest Books, 1993.)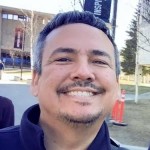 Allan Hayton (Director/Sidney Huntington) is Gwich'in, Koyukon and Scottish/Irish from Arctic Village. He is the son of James & Pauline Hayton, and the grandson of Robert and Lena Albert. He currently works as Language Revitalization Program Director at Doyon Foundation. Allan graduated with a BA in Theatre & Film from the University of Kansas, and an MA in Applied Linguistics at the University of Alaska Fairbanks.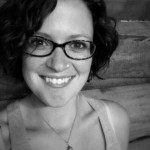 Leah M. Hill (Lynx) has been involved in the visual and performing arts since her break-out role as "The Old Man" in her 4th grade class' production of James & The Giant Peach. She is beyond thrilled to be a part of The Winter Bear Project, working with such a talented group of dedicated performers and community organizers. Leah graduated with an interdisciplinary BA in Gender in Culture & Society from the University of Alaska Fairbanks, and is the Program Specialist at the Farthest North Girl Scout Council. Leah plans on                                                        pursuing her community-oriented passions and being                                                          ridiculously happy with her wonderful wife and darling                                                          doggies.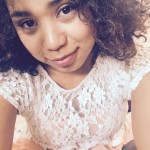 Cynthia Jones (Raven) (Inupiat) is a theatre student at the University of Alaska Fairbanks. She previously attended AMDA College and Conservatory of the Performing Arts in Los Angeles where she helped start the Student Film Association, Tilted Screens Media. She was Make up Artist, Costume Director, and Second Assistant Director for The Definition of a Mail Order Dream. At UAF, she's appeared in Road Kill and The Ashgirl as Angerbird. She thanks her Grandparents and Carrie Baker, her mentor at UAF, and                                                       everyone who helped put this show together!
David Leslie (Wolf) started theater with the Lathrop High School Ballroom Dance Team, and now teaches swing and ballroom dance. His latest theater work was choreographing Shrek the Musical for Fairbanks Light Opera Theatre, and is currently directing Rocky Horror Picture Show for The Green Room in Fairbanks.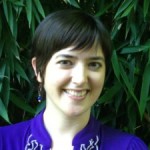 Sarah Mitchell (Associate Producer) is delighted to be on her third tour with The Winter Bear Project, after playing Raven in two previous productions. Born and raised in Fairbanks, Sarah worked in arts education for Portland Center Stage in Oregon and locally on Fairbanks Shakespeare Theatre's educational tour of an Alaska Native-inspired A Midsummer Night's Dream.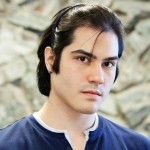 Tom Petrie (Wolverine) is a recurring student at UAF. He was recently seen ruling Verona as the Duke in Fairbanks Shakespeare Theatre's Two Gentlemen of Verona. This is Thomas's fourth tour with The Winter Bear.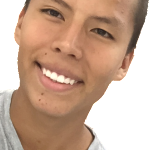 Izzy Juneby Potts (Duane), Han Gwich'in from Eagle Village and Lakota Sioux, is a freshman at West Valley High School. He enjoys hunting, running, working out, skateboarding, hockey and spending time with his family.  Izzy feels very grounded in his culture and values, which gives him strength.  Izzy is really excited about acting in his first role and says the topic is really important for the people.