April 9, 2015
The Bethel & Beyond tour is underway!  The Winter Bear Project team performed our first show last night in Hooper Bay, one of the largest villages in Western Alaska with a population of about 1,000.
Grant Aviation has been an incredible partner in getting us from point A to B safely and efficiently.
Upon arrival on the tarmac, cast and crew were transported to Hooper Bay School via snowmachine. Quite an intro to the wide open expanses of this coastal town.
In Hooper Bay, the kids seem to outnumber the adults. We immediately enjoyed rockstar treatment from students.
We performed for a very enthusiastic audience of about 300 — perhaps The Winter Bear's largest audience ever.
After a great kick-off to our tour, we packed up for nearby Chevak.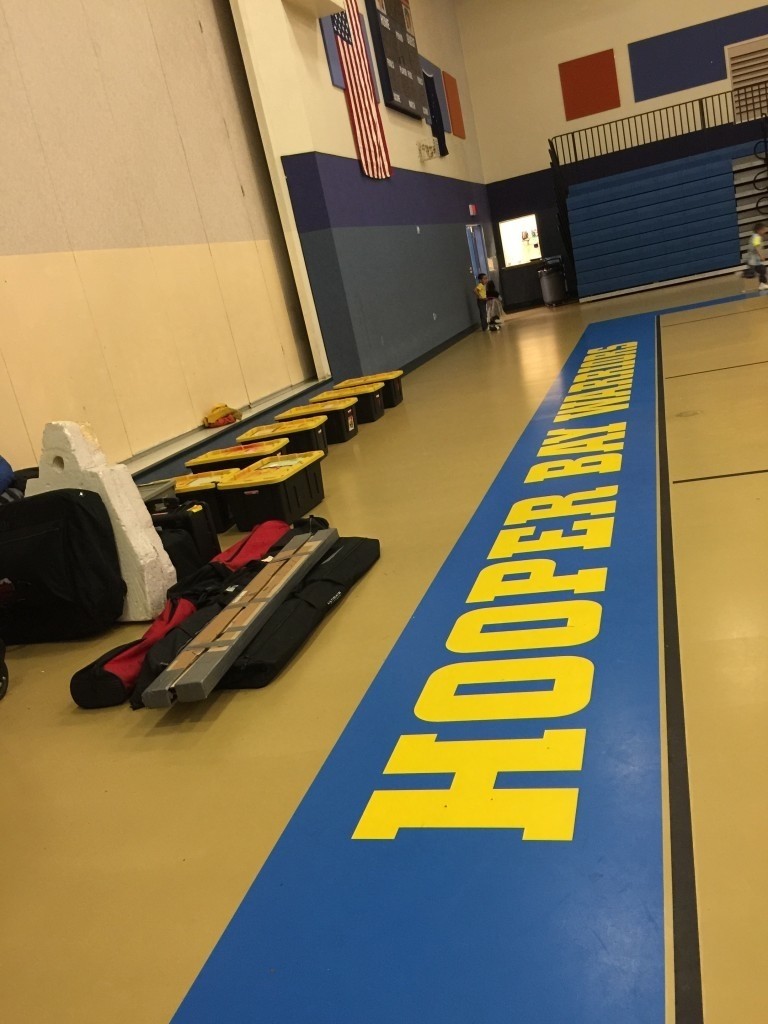 Thank you, Hooper Bay Warriors!
-Sarah Mitchell (Assistant Producer/Raven)