At 3:30 a.m. a sleepy cast and crew set off for the Anchorage airport.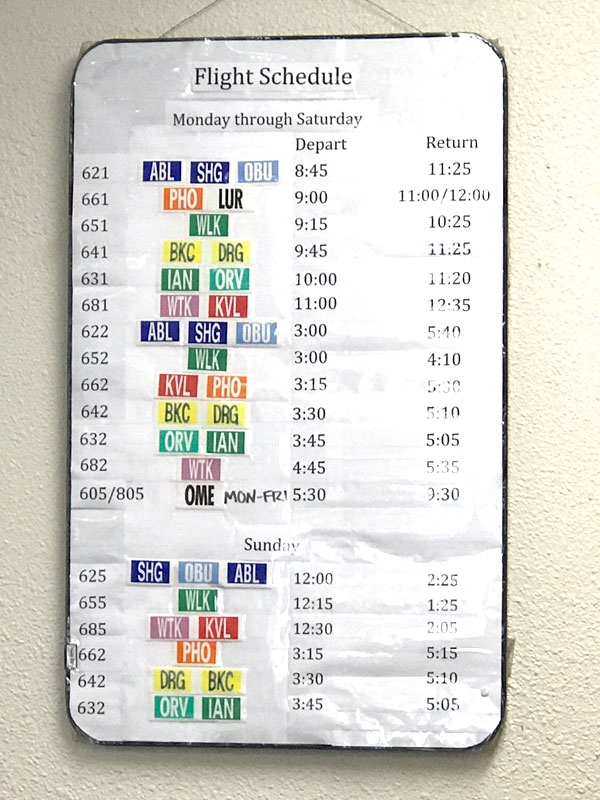 We made it to Kotzebue only to wait several hours at the Bering Air Terminal until the fog lifted so our plane could depart for Buckland. Delays seemed like a big deal in the beginning, but we soon learned to accept them as part of travel in Northwest Alaska.
When we finally got off the ground, the landscape was spectacular: No trees; all white. It was hard to tell what was land and what was water.
Nunatchiaq School Principal Lee Clanton was waiting for us at the airstrip. He welcomed us to Buckland with his hearty Texan drawl and a convoy of four-wheelers to bring our stuff to the school. For our entire time in Buckland, we had a group of students and recent graduates ready to help us haul gear, show us around and answer questions. We felt instantly at home in this small community of 450.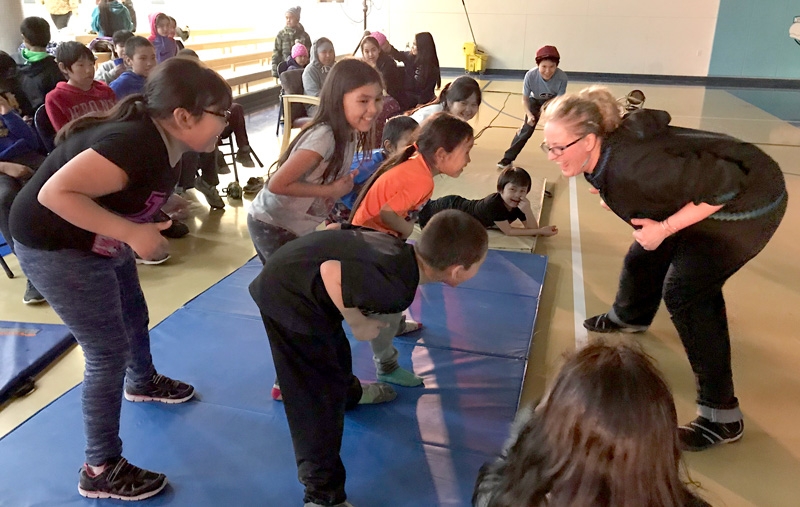 After a game of dodge ball with the kids, we unpacked into the gym and set up the show only to have to move everything into a corner 'fort' so we could share the space with students training for the Native Youth Olympics. The athletes graciously coached some of the cast in NYO events, like the one-foot high kick and the seal hop.
The next day began early as we shared our space with NANA Nordic, who were taking students on cross-country skiing adventures (a busy week in Buckland). We held workshops and played fun theatre games with more than 125 kids. We taught them the animal signs we do in the play and were delighted when they joined us performing them during the show!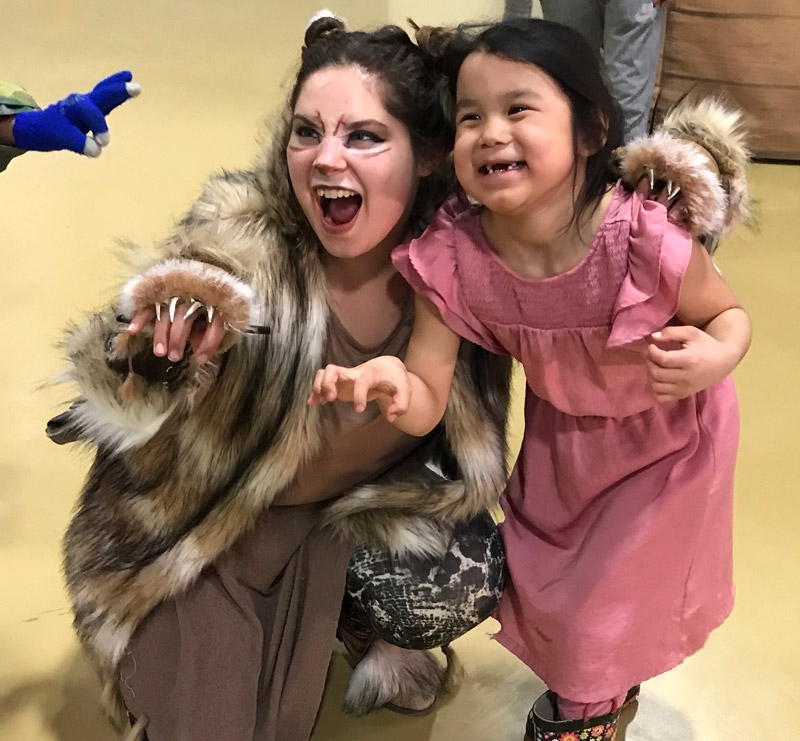 Roberta Moto, a member of Maniilaq's Wellness Team, brought a dozen students from the village of Deering to see the show. They ended up staying a few extra days enjoying Buckland's hospitality before a plane could get in to take them home. Roberta orchestrated an amazing community potluck before the show with food from Maniilaq and locals. Verna Westlake, Community Relations Coordinator for Teck Red Dog Mine, a major sponsor for the Kotzebue area portion of our tour, came to the show bearing the 'famous' Teck, Red Dog Mine chocolate chip cookies.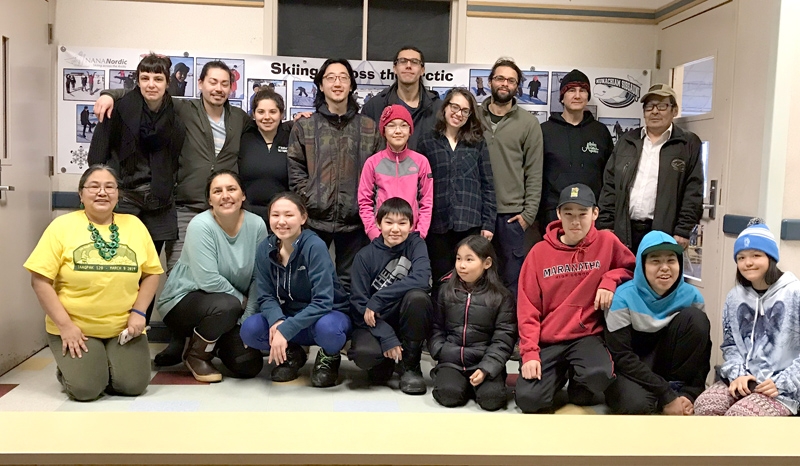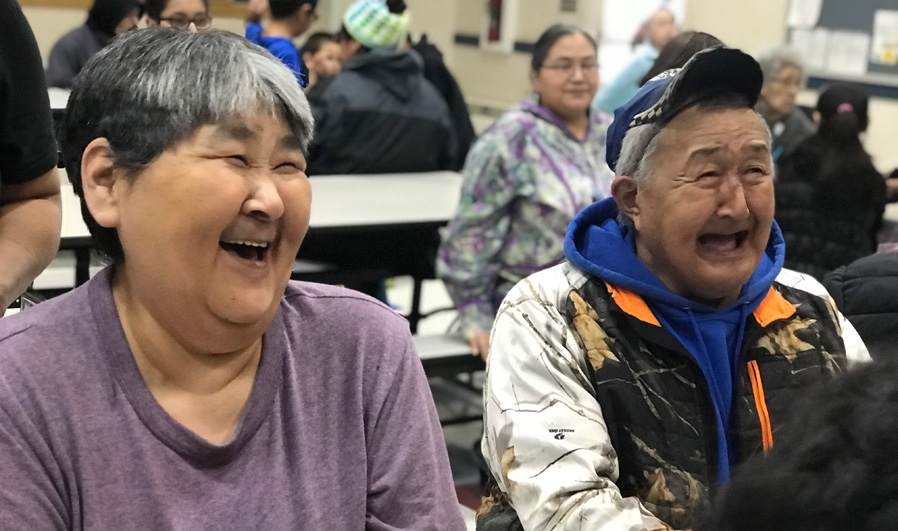 Over 150 came to watch the show, and laugh and gasp and hurdle toward the cast after the show for autographs. It was joyous to share the play with the community, and inspiring to hear about the inventive strategies they are using to cope with recent suicides.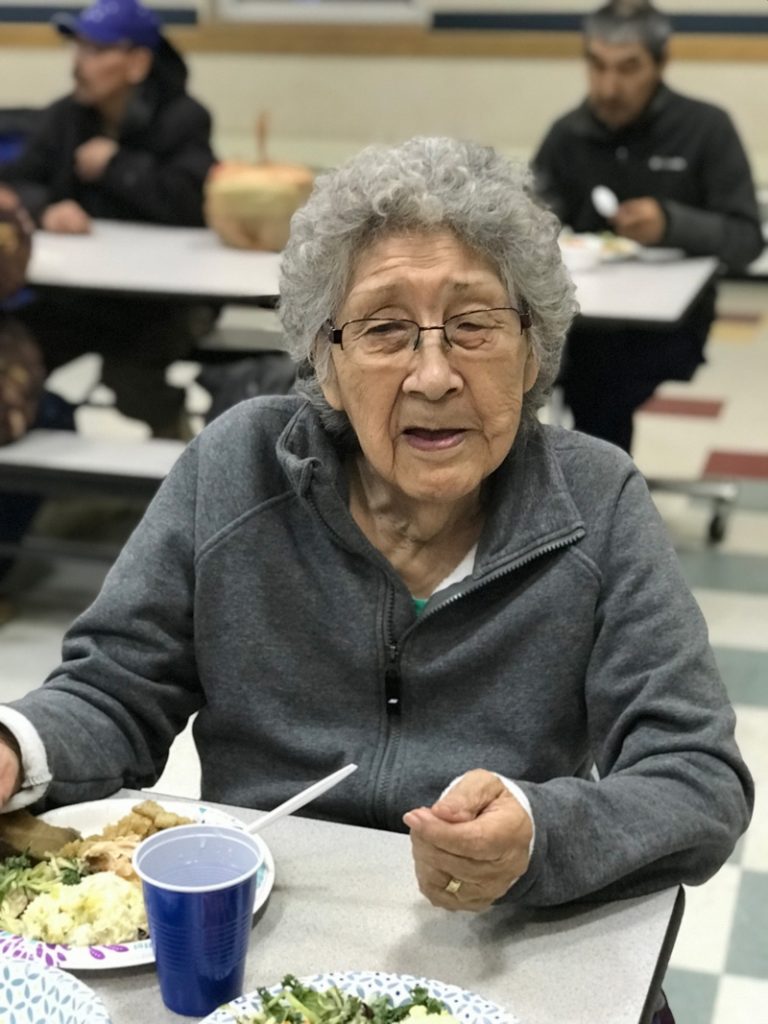 It's hard for some to watch a play that deals with suicide, but our Alaska Native Nonprofit partners make sure that our audiences have access to Behavioral Health specialists at every performance. We had three from Maniilaq for our Buckland show.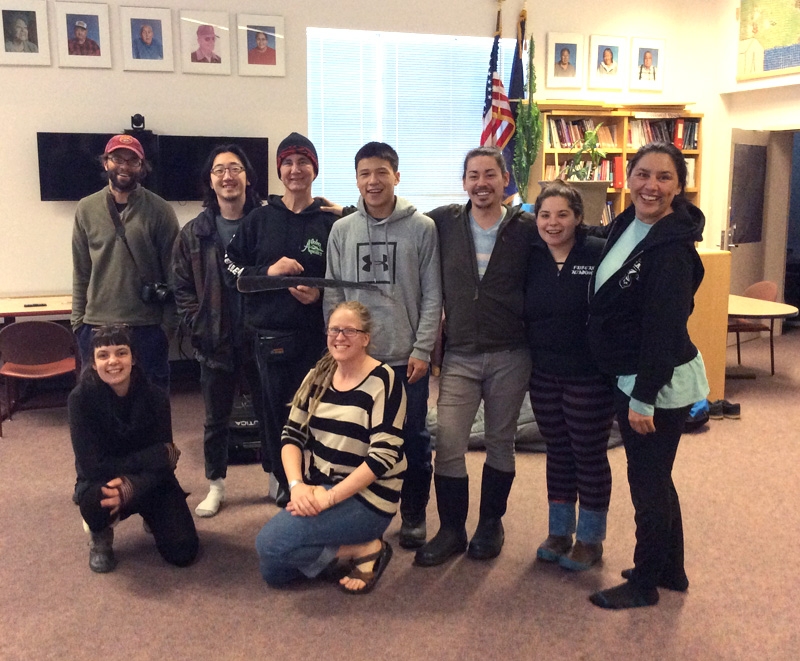 Before leaving Buckland on Friday morning,  one of our student helpers, Floyd Herman Tickett III, middle in grey hoodie, gifted his first baleen carving to cast member Brían Wescott, a beautiful way to end an amazing visit to this incredible community!