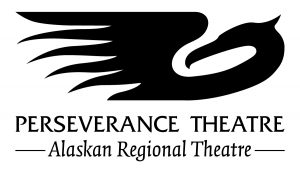 Perseverance Theatre (Producing Organization) is Alaska's only professional theatre company. Its mission is to create professional theatre by and for Alaskans. In 2017, PT took over producing tours of The Winter Bear to further its goal of developing more opportunities for Alaska Native actors and to extend the reach of the theatre from their mainstage in Juneau to audiences all over the state.
Read More About Perseverance Theatre On Their Website Here
---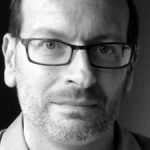 Art Rotch (Producer) is in his sixth year as Executive Artistic Director at Perseverance Theatre, but he's has been involved in theatre in Alaska for over 25 years. After graduating from Harvard College, he received an MFA from NYU's Tisch School of the Arts. He's designed sets and lighting for dozens of PT shows and for shows at many other theatres all over the country. He lives in Juneau with his wife Akiko Nishijima, who is also a noted theatre artist.
---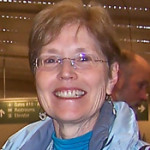 Anne Hanley (Playwright) is a former Alaska Writer Laureate whose plays have been produced in Alaska and Outside. She was a columnist for the Anchorage Daily News and the Fairbanks Daily News-Miner and co-edited The Alaska Reader: Voices from the North (Fulcrum, 2006). Her work has been published in The New York Times, The Christian Science Monitor and the Yale Alumni Magazine. Anne has an MFA in Film from UCLA. She lives in Fairbanks with her husband, a retired Pulmonary physician. They have two grown sons, two beautiful daughters-in-law and two new granddaughters. www.annehanley.com
---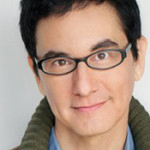 Brían Wescott (Lead Artist) (Koyukon/Yup'ik), grew up in Fairbanks where he first studied acting with Molly Smith at the Fairbanks Summer Arts Festival. Recent acting credits include Sidney Huntington in Anne Hanley's The Winter Bear; John Ross in the world premiere of Art Shulman's Not One More Foot of Land in North Hollywood; and the male lead in Karyn Traut's The Realm of Love or Folding Laundry at the Edinburgh Fringe Festival in Scotland. Brían has a Ph.D. in American Studies from Yale University where his area of interest was Native American Theater. He serves on the Native American committee at SAG-AFTRA and ran an inaugural actor workshop at the Indigenous World Film Festival in Anchorage in 2012. A member of the Writers Guild and the Screen Actors Guild, he divides his time between Alaska and L.A.
---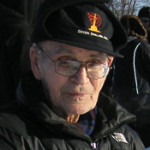 Sidney Huntington (Mentor, Advisor) was born in 1915 in Hughes, Alaska and died in 2015 in Galena. He was a trapper, miner, fisherman, business owner, member of the State Board of Game, civic leader, and advocate for his people. Although his formal education ended in the third grade, he never stopped learning and figuring out how to do things on his own.