The Winter Bear is a play that tells the story
of an Alaska Native teenager
who rises above his past traumas to become a leader
The Winter Bear Project combines the play
with outreach developed in cooperation with rural Alaskan communities.
We're going on Tour!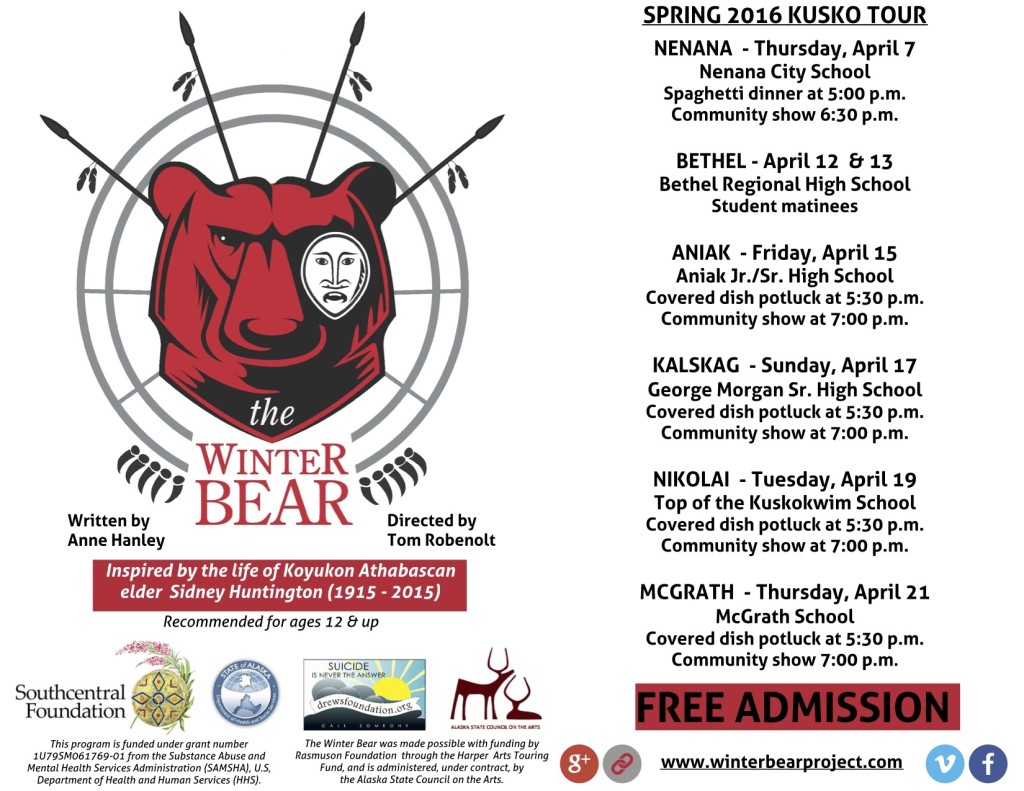 **Click here to read more about our Spring 2016 Kusko Tour.**
Our Mission:
Change the climate of fear & hopelessness that breeds suicide by
broadening awareness,
stimulating dialogue,
and promoting healing through the performing arts.
---
In September 2014, The Winter Bear Project traveled to six Alaskan villages along the Yukon and Koyukuk rivers to deliver their message of hope. In our documentary, residents from Ruby, Nulato, and Kaltag share their thoughts on the play's impact.
Watch a preview below or watch the full documentary on our Vimeo site.
2014 Yukon-Koyukuk Tour Preview from Winter Bear Project on Vimeo.
---